Long nails get all the attention because manicures are designed for them. However, some fun designs and colors are available for short nails too. 
Short nails are disregarded in comparison to their lengthy counterparts with elaborate patterns and brilliant crystals. But who says they can't flaunt trendy nail art? In addition to being far more practical, short nails also look great when painted.
You can always add a dash of color and brightness to your nails and make designs for the ideal manicure. Let this article be your guide in choosing your desired nail color.
Which Colors Lengthen Short Nails?
Painting your nails can make them look longer. Also, avoid the ones that will visually shorten your nails.
Most experts suggest you choose dark shades like burgundy, black or blue. You can always wear these colors without worrying about whether they are appropriate or not, since they are evergreen. Some women, prefer to wear them primarily in the fall and winter.
Conversely, beige, nude, and pastel shades can make short nails look longer. Shades like these are great for women who prefer minimalistic nails but wish to have some shade on them.
10 Best Nail Colours for Short Nails
Consider this as your cue to choose a short nail manicure. Short nails can exhibit numerous amusing and distinctive appearances. Once you go short, it's difficult to go back to lengthy nails.
1. Ombre Nails
Although ombré nails are usually a hit, I have a fresh approach to their usage.
Ombre nails typically include a wash of colors that change from light to dark on each nail. Instead, choose a color and five gradations of that hue, ranging from light to dark, and then paint each nail as necessary. The final product is an updated take on ombré nails that look fantastic on short nails. 
2. Gradient Pastels on Short Nails
Since a few seasons ago, pastels have become popular. Sincere to say, most ladies tend to choose pastels as their go-to color for short nails.
Even very short nails will appear longer optically when painted in pastel colors. Blending the colors creates an interesting gradient effect.
3. Red or Burgundy Tones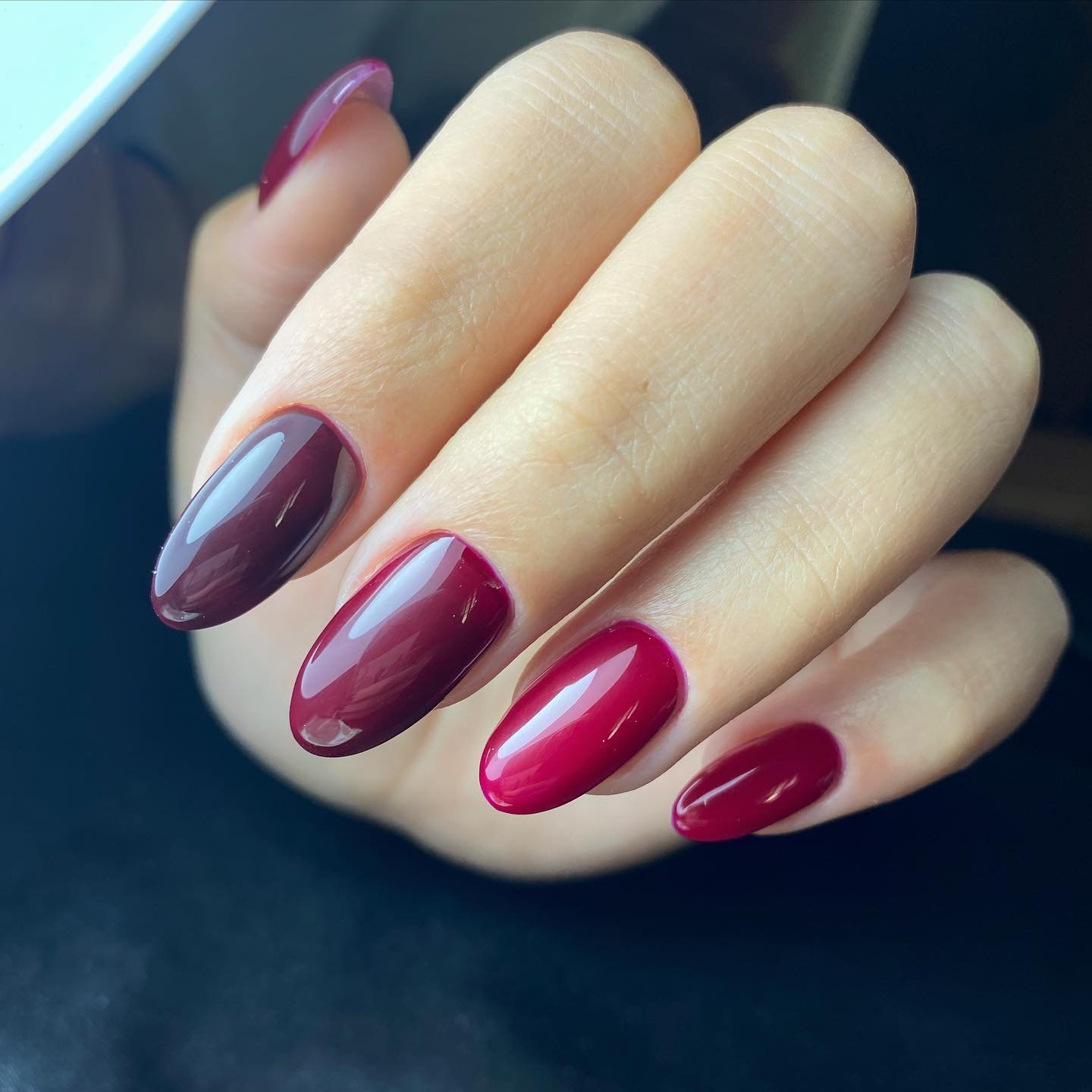 Traditional red is one color that looks good on both short and long nails. Choose red shades if you enjoy timeless, traditional-colors.
Burgundy and dark red are options you can also consider.
4. Navy Blue Nail Design
Dark blue or midnight-blue is ideal for formal settings.
Short nails are also ideal for little pieces of nail art. A star and constellations are great additions that you can include. 
5. Purple and Violet Nail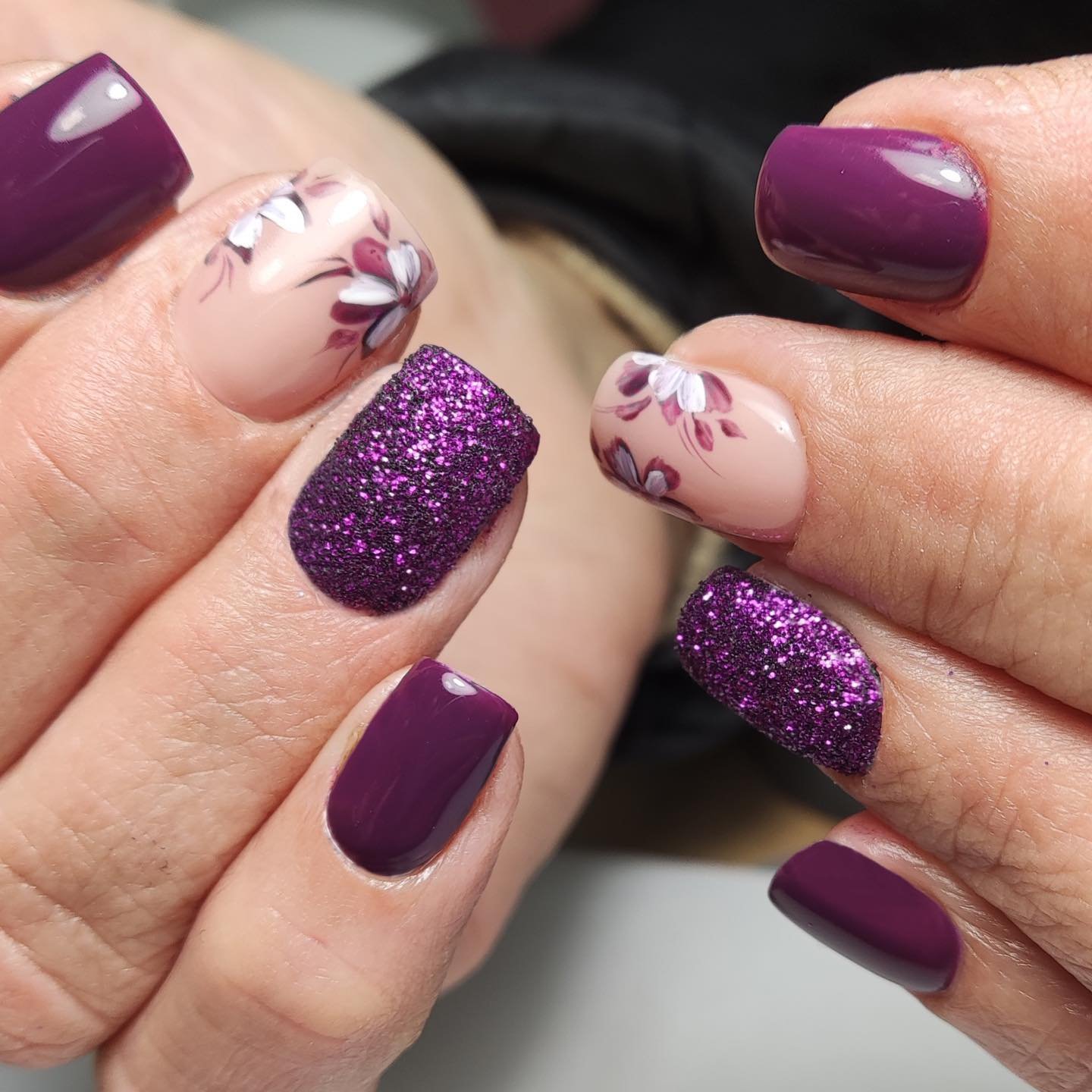 Trying out colors that express your personality can be enjoyable. Most people love purple because it is beautiful and distinguishes itself from typical nail colors.
Consider a slightly lighter hue of lilac, that works for any season.
6. Pink And White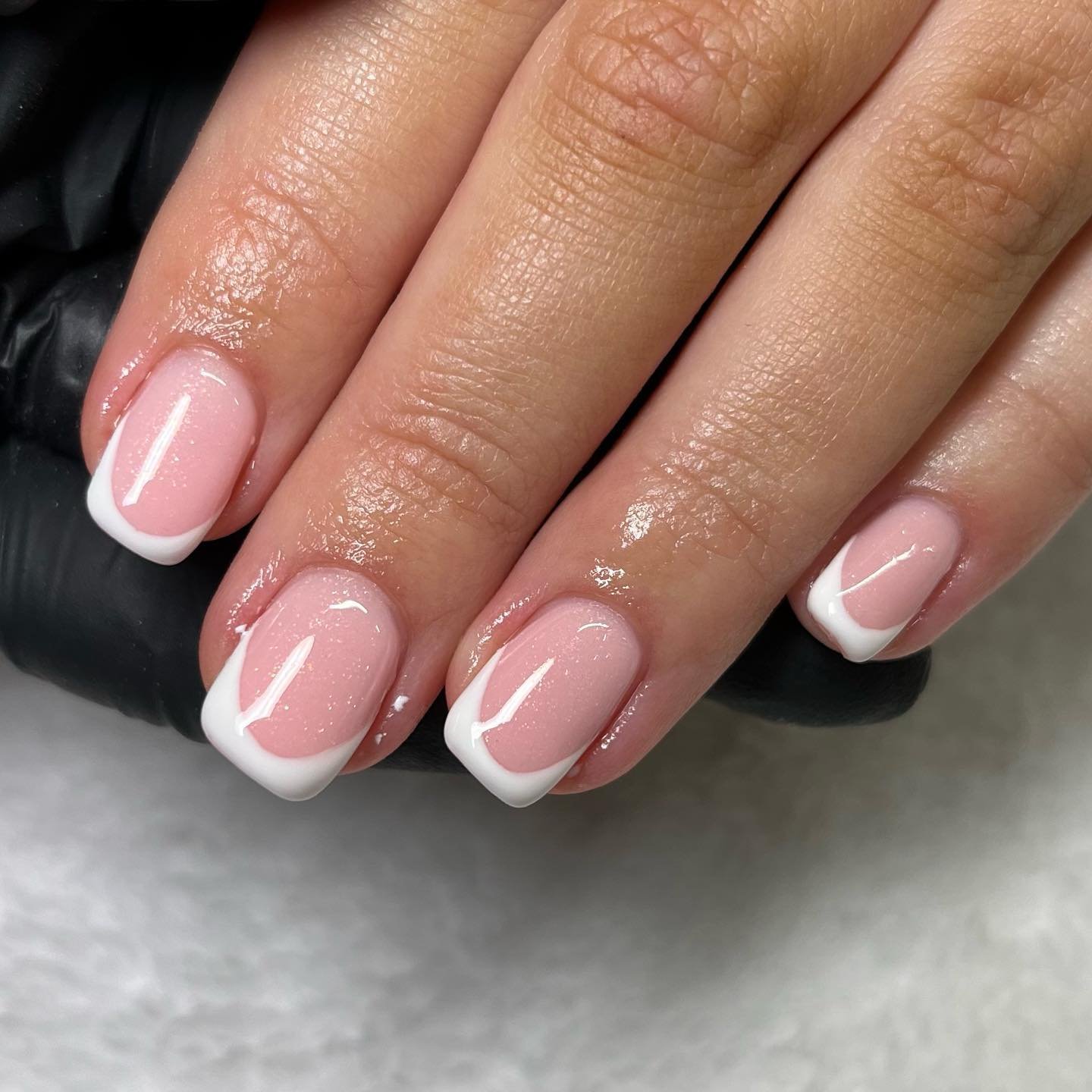 Even though your nails are short, you can still give them a lovely aesthetic.
Start your manicure with a light pink that goes well with different casual outfits. Next, add white paint to the top edge to give it a French manicure look. 
You can also add white paint to make some pretty small stars if you want to get creative, this adds a little bit of fun without being too extravagant.
7. Neon Yellow and Pink
Neon nails are the most distinctive among the best nail polish colors for short nails. With just the right amount of brightness, these vibrant hues offer the ideal fusion of style and pleasure.
Although less is frequently more in this situation, neon nails need not be overdone. To change the pattern in a captivating way, apply neon yellow and pink polish alternately on other nails.
8. Nude Nails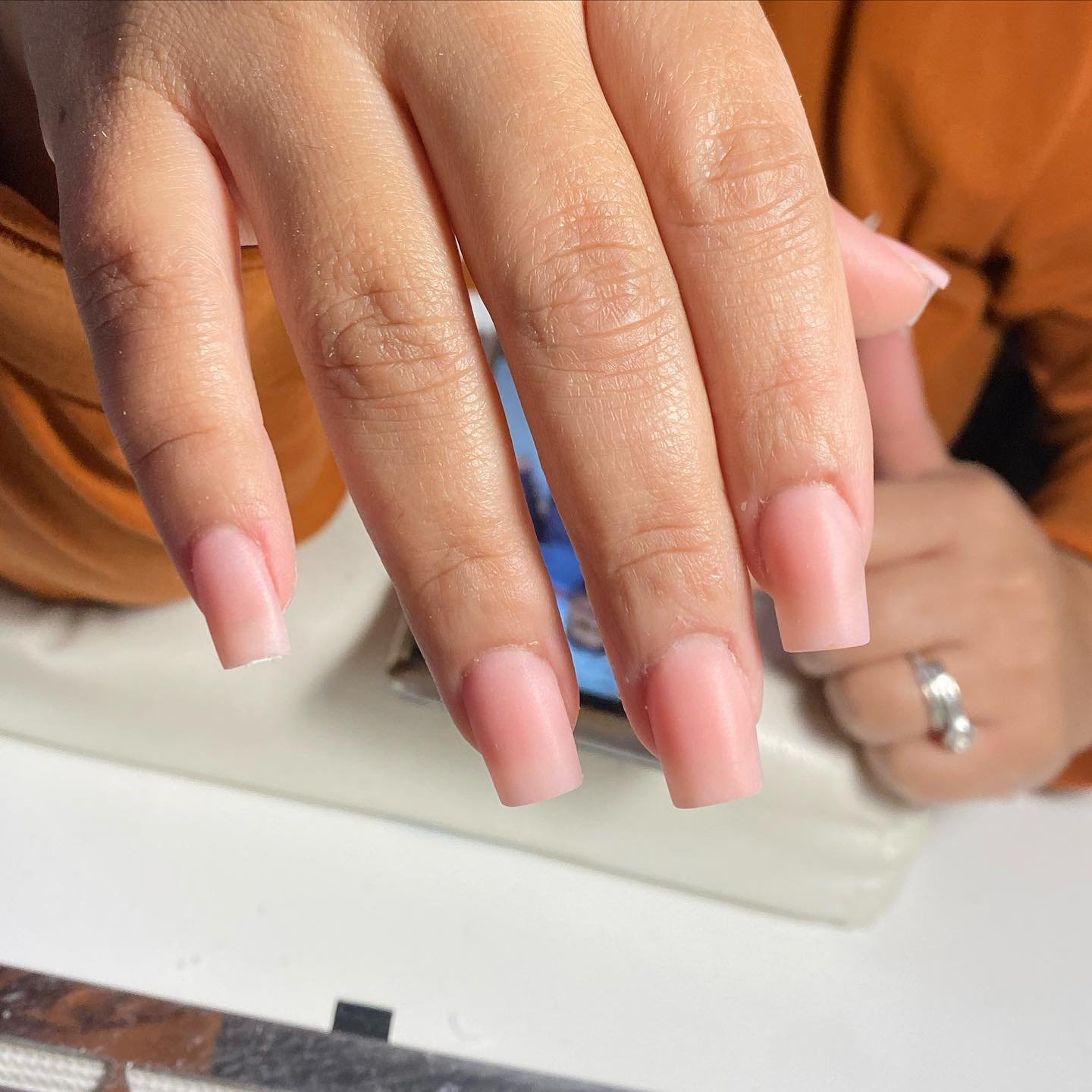 The beauty of nude nail paint is that it complements almost all nail shapes. For formal and informal settings alike, nude nails present a charming appearance. Pink, grey, off-white, and ivory are some of the nude colors available. Matte or gloss finishes both look great with nude nail color. 
9. Black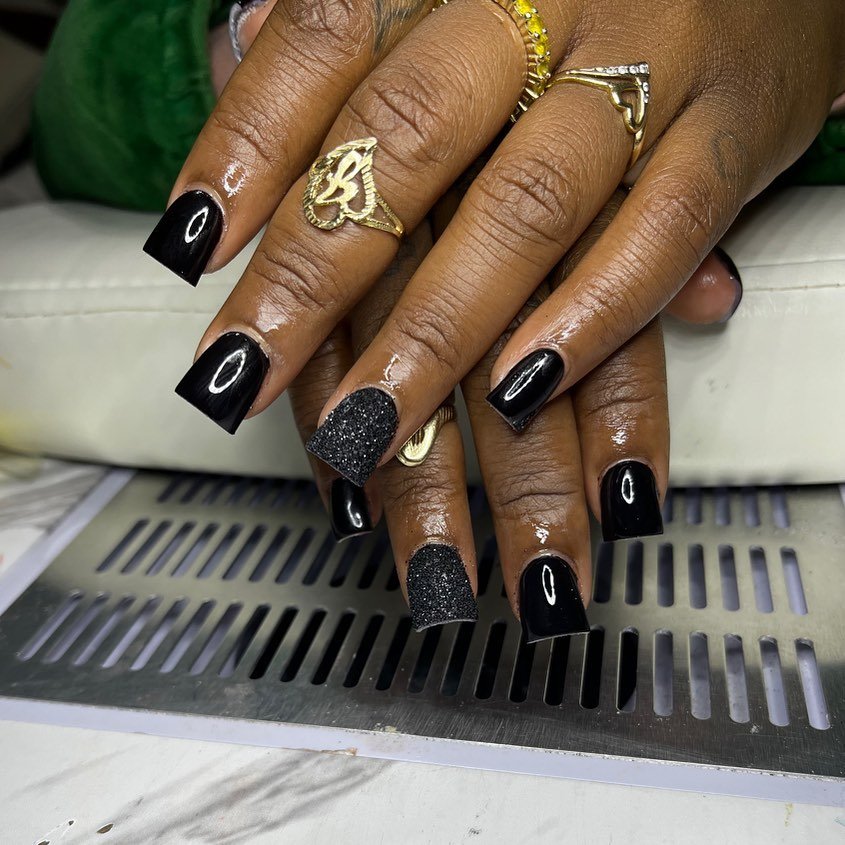 Even in the hottest summers, there's nothing better than a traditional coat of black to go with short nails. And because of the excellent finish and wear, no base or top coat is necessary, this is a perfect example of summer minimalism. 
10. Go, Matte!
Another approach to achieving clean, modern nails is matte. This method works well with different nail polish colors. By selecting a matte finish in neutral colors, you up the stakes.
Conclusion
Given the variety of nail color options, it's easy to get confused about what to choose. Don't feel like your nails need to match if you can't decide between a few colors.
Each hand should be painted with a different hue, using complementary tones. This is an easy approach to improving your short nails and doesn't take up additional time in the chair.