If you are just entering the world of dip nails, trendy beauty products have become wildly popular for two reasons. One is because DIY nails have been on the rise as a result of the popularity of social media sites like TikTok and two is the ability to do the nails at home continues to get easier.
Dipwell vs Nailboo
Dipwell is a nail brand that specializes in bringing professional-grade products to the DIY nail enthusiast. It is known and highly regarded for all its all-inclusive dipping kits which include all the items you need to do your own mani from the comfort of your home. With over 30 uses per powder tub, Dipwell is an affordable alternative to expensive in-salon manicures.
On the other hand, Nailboo is one of the easiest at-home dip kits for beginners. With its special build powder, they protect and fortify your natural nails. As long as you remove your dip polish properly, you don't have to worry about any damage to your natural nail.
Dipwell offers an extensive selection of acrylic nail dip powders, sets, and tools. Unlike most advanced kits, it is made expressly for those who aren't quite sure how to do a dip manicure from home or maybe those who don't know how to dip at all. Generally, Dipwell nails are ideal if you are looking for a DIY manicure with lots of color and style options.
They are also great for beginners and anyone looking to get started without a lot of knowledge and experience. Dipwell brought acrylic manicures to the home, but in an easy-to-follow way. Therefore, the brand offers the same length, protection, and shine options you get at the salon, just in a more budget-friendly DIY way.
Dipwell vs Nailboo: Pros and Cons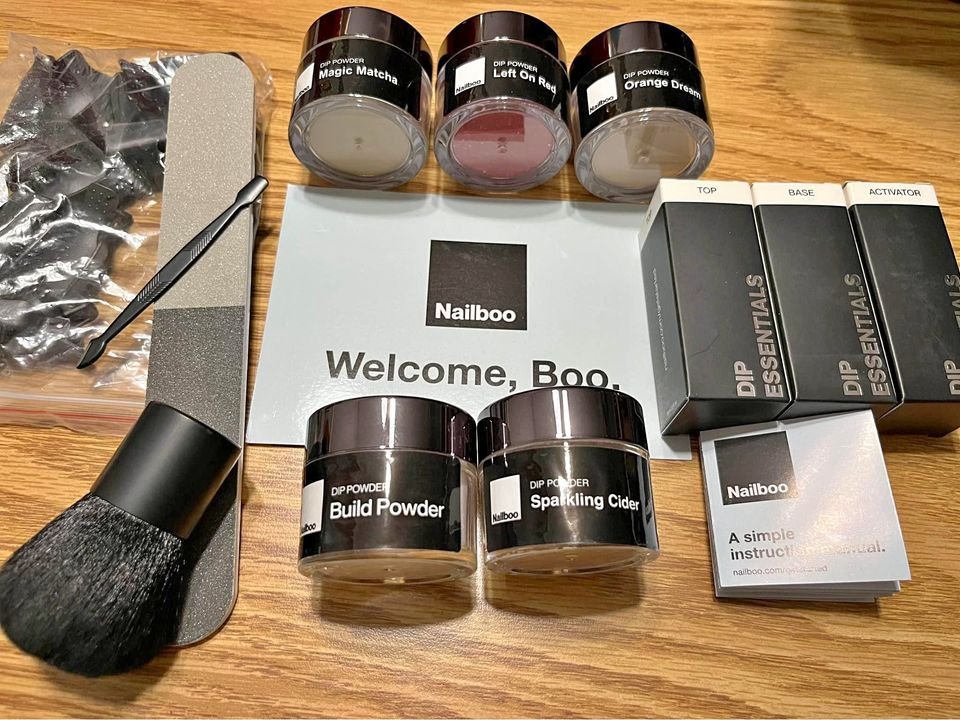 1. Essential Tools
The Dipwell kit comes with a handful of polish jars, including a base coat, sealer, bond liquid, brush cleaner, an activator, and a top coat. It might also come with a dip powder remover or eraser, a 100/180 grit nail file to smooth out uneven parts, or a wooden cuticle pusher for a longer look.
It also comes with three dip powders, one of which is a constant in all sets; the base and finish essential dipping powder. In contrast, Nailboo comes with a build powder, colored powders, liquid essentials, accessories, remover clips, a four-way file, a brush, and a cuticle pusher.
2. Great Color Selection
A handful of dip kits offer tons of different colors. For instance, Dipwell explores classic and imaginative color stories.
However, one of the most popular Nailboo kit options allows you to choose four colors for a discounted price, meaning you have tons of other colors to use. The powder also lasts for months even if you do not do your nails regularly.
3. Both kits are beautiful, long-lasting, and super affordable.
4. Nailboo is quick compared to traditional lacquer manicures which can take over an hour to dry or a gel manicure which requires UV light.
Cons
Dipwell can be a messy process.
The brushes in Nailboo are squared, meaning it is a bit rough to get clean lines along the edges of your cuticles.
The removal process of Nailboo can be quite painful while the top coat might be a little lackluster.
You might want to check out: How to Remove Dip Powder Nails
Dipwell vs Nailboo: Do's and Dont's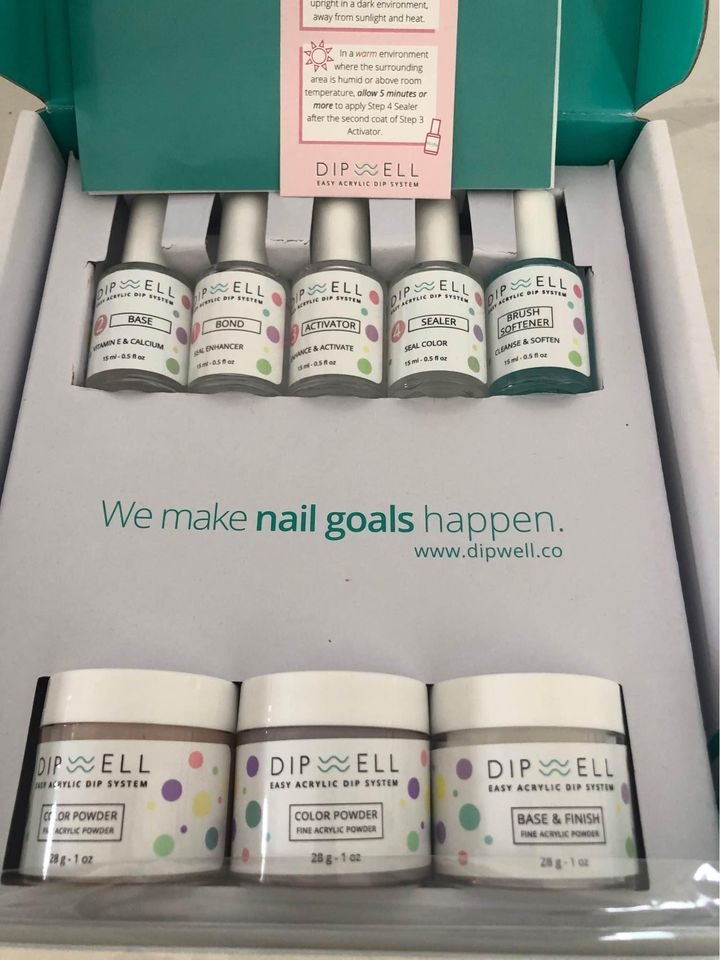 Here are the steps you should take to improve your manicure process using any of the kits.
Avoid exposure to water before doing your nails.
Shape the nails before dipping
Push back the cuticles to avoid lifting
Do not over-buff your nails.
Wipe the nails with pure acetone to remove natural oils.
Allow the base to absorb the powder then brush away after finishing one hand
Do not get the products on your skin
Wrap the tips and use cuticle milk daily.
Follow the application process.
You might want to check out: How Long Does it Take For Nail Polish To Dry