Dip powder nails, also known as dip or SNS, is a popular nail technique that combines nail resin and colored acrylic powder to create a durable manicure lasting for three to five weeks. There are so many cons of getting dip powder nails, but one of the many benefits is that they last longer than other nail polishes.
Dip powder nails involve sealing polymer directly on your nail plate, which helps to create a strong layer of color.
Therefore, to remove it, all you have to do is to make sure you break through the dense coated area. However, the fastest way to remove dip powder nails is to soak your nails in a small bowl of acetone. You shouldn't try to peel or pull it off; by doing this, the top layer of your nail plate comes off. Check out these simple steps to remove dip powder nails without damaging your natural nails.
How to Remove Dip Powder Nails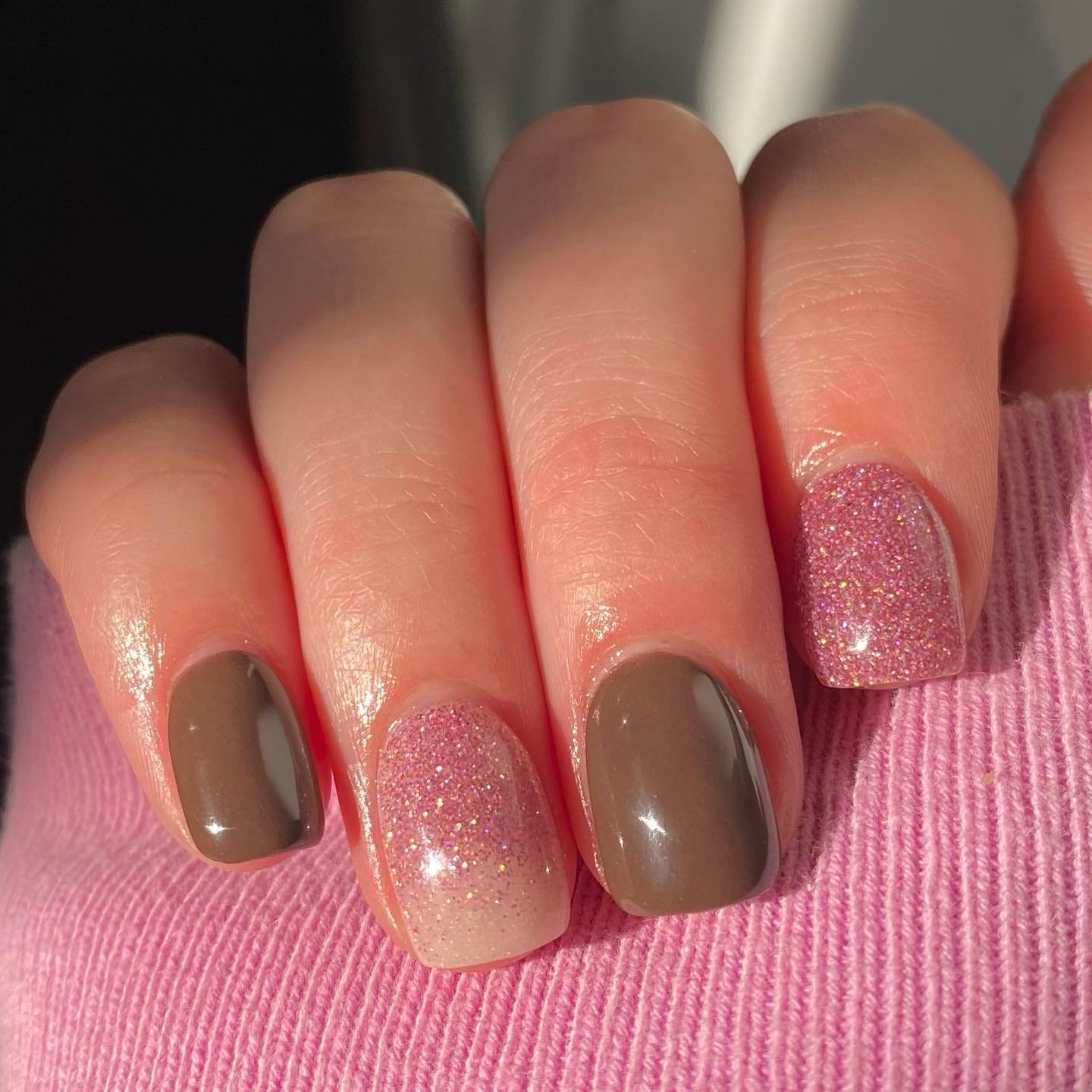 1. Acetone Method
What You'll Need
A nail file or buffer
Cotton balls
Pure acetone
Towel
Nail clippers
An orange stick or metal cuticle pusher
Note: When using the Acetone method, set up your work area near a window or a fan because acetone fumes can be very strong. Also, do not forget to cover the surface you are using with a towel to prevent stains.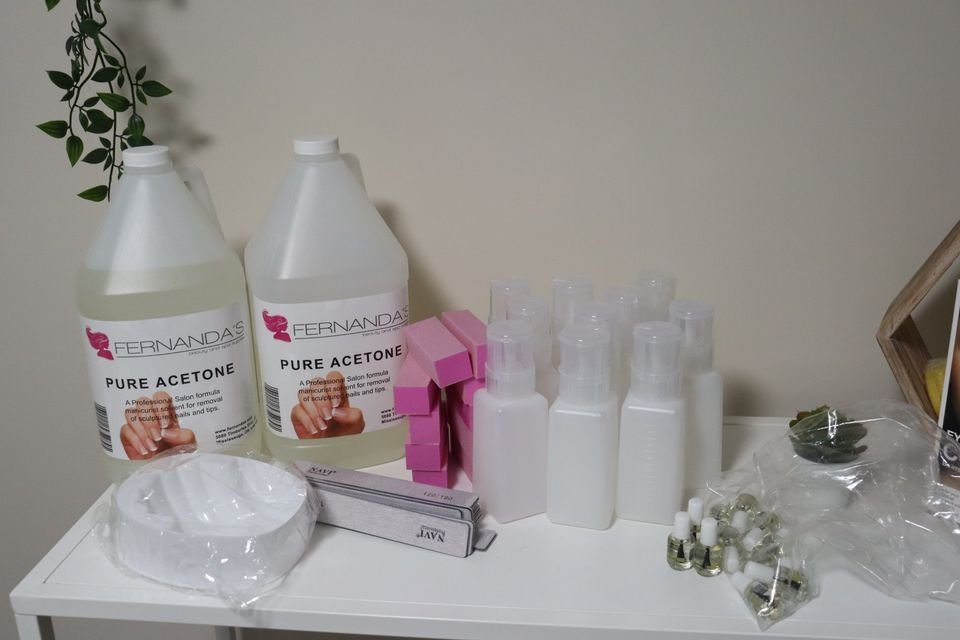 Step One: Cut And File
Grab your nail clippers and cut off the extension down to your natural nail length. Next, use the coarse side of your nail file to remove the seal by buffing it. Go back and forth in side-to-side motion until the top layer of your nails looks dull and is covered with fine white dust.
This shows that the top layer of powder has been removed. Be careful not to file too far down on the nail; you can also file a little more if you want to go into the color.
Step Two: Soak Your Nails In Acetone Bath
Before you soak your nails in acetone, rub petroleum jelly on your fingertips and cuticles, and avoid your nail bed. I personally add a bit of coconut oil to my acetone. It helps prevent my skin from drying out. This process will help to prevent the skin around your nails from drying out. Next, go ahead and pour acetone into a bowl and then place both hands in it.
Another popular method is to prepare a bowl of warm water. Next, take a paper towel and place it in a zip-lock bag filled with 100% acetone (not regular nail polish remover). Use an acrylic nail file to file down the top layer of the dip powder on your nails. Then, put your hand in the bag with the paper towel and immerse it in the bowl of warm water.
The heat from the water will help speed up the process of dissolving the dip powder. Leave your hand in the bag and water for 15-20 minutes, then use a cuticle pusher or orange stick to gently push off the remaining dip powder.
For the dip powder to loosen, you must soak your nails for at least 15 to 20 minutes. If it doesn't, soak your nails for an additional five to seven minutes.
Note: When picking the type of acetone to use, ensure you get something best for artificial nails: pure acetone, specifically made to soak nail polish.
Step Three: Push The Dip Off Your Nails
Once the dip loosens, grab your orange stick and metal pusher to gently scrape off the polish from the cuticle area to the end of your nail and watch the dip come off easily.
Step Four: File Your Nails To Create and Shape
Even after pushing the dip off your nails, there would still be tiny pieces of polish remaining. Take your buffer and rub them off gently. If you don't like the shape of your nails, use your nail file to create your preferred shape.
Step Five: Wash, Moisturize And Massage
At this point, your nails will be dehydrated from the acetone soaking and the nail filing. You must use your favorite hand creams and oils to moisturize your nails and give them a good massage. But first, wash your hands with soap and water to remove any remaining acetone, and moisturize the nails with cuticle oil afterwards.
2. Remove Dip Powder Nails Without Acetone
What you'll need
Warm water
Strong nail file
Nail clipper
Step One
Soak your nails in warm water for a maximum of five minutes.
Step Two
If your nails have softened, grab your nail clippers and cut your nails down. Cutting them down will help loosen the powder hold and make it easier to come off.
Step Three
File your nail color down until it has been thinned out or completely removed. You might as well soak the nails in hot water again once the color has been thinned.
3. Toothpaste and Baking Soda
What You'll Need
Baking Soda
Toothpaste
Aluminum foil
Paper towels
How To Use
Mix the two ingredients in a small bowl and apply them to your nails. Cover with aluminium foil and let it sit for 15 to 20 minutes. Use a nail file to buff away the dip powder. Once the dip powder has been removed, wash your hands and use cuticle oil or moisturizing cream if desired.
Dip Powder Nail Removal Aftercare
Once you've removed all traces of your dip powder nails, you might want to get a new set of nails. Taking a seven to 10-day break every two to three months is advisable if you are used to getting long-wear nails.
While you are taking a break, use a nail treatment. Apply a strengthening and moisturizing treatment to your bare nails. Also, do not forget to use cuticle oil often. Ensure you apply the oil on the nails daily to keep them hydrated. Not only does cuticle oil protect the nails, but it can also help to extend their life.