Nailboo and Kiara Sky are very popular in the nail industry. Given the many nail brands, it's not uncommon for newbies to be confused. If you are struggling with picking the best nail kit to have a perfect manicure. This article will serve as a guide and help you narrow the field.
Nailboo vs. Kiara Sky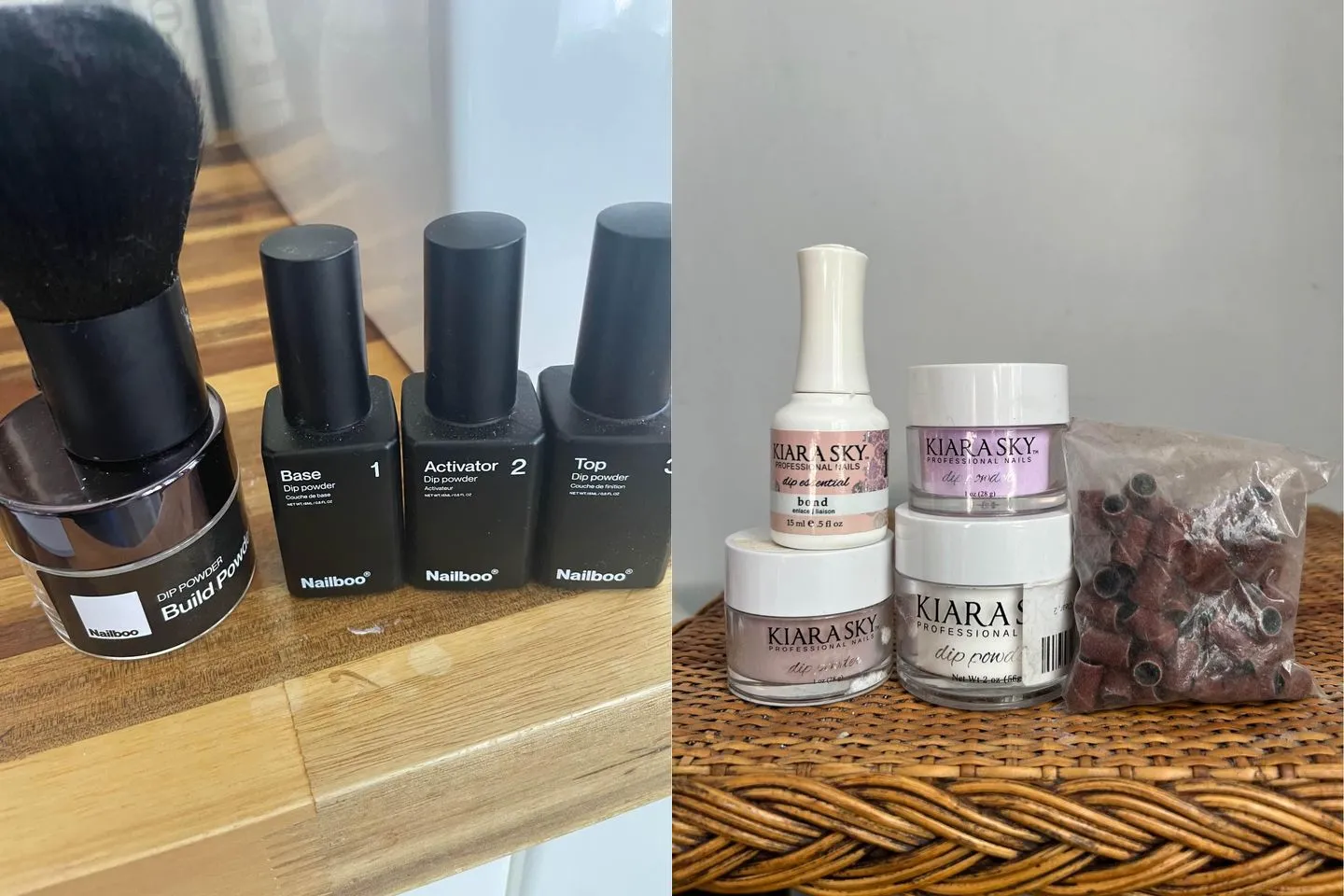 Nailboo is a perfect starter system if you're getting into the world of dip nails and want to try it. However, it is not the most advanced system, and if you're used to giving yourself fancy manicures.
Nailboo has become wildly popular for two reasons: the pandemic has made it more difficult for nail enthusiasts to get salon manicures, and two, it is one of the easiest at-home Dip kits for beginners, unlike some more advanced kits.
Nailboo has cracked the code on all sorts of looks and styles — Matte, Glitter, Translucent, Opaque, you name it. You can also dip different colors on top of each other to create unique effects and professional-grade manicures and pedicures.
Kiara Sky Dip System is an all-inclusive professional nail kit with everything you need to create elegant French manicures or beautiful full-coverage overlays in less time than traditional acrylic applications. This nail starter kit is professionally formulated without harsh chemicals and contains complex bonds that keep it from chipping, discoloring, and lifting.
With this nail starter kit, clients will enjoy stronger, lightweight, and naturally long-lasting nails. Kiara Sky Dip Powder kit also allows you to have the flexibility of being able to grow out your thin, brittle nails, protect them, and have them look amazing.
Nailboo vs. Kiara Sky: Color Options
Nailboo has so many colors to choose from. They have over 60+ colors, including Matte powders, Glittery powders, and transculent powders. Kiara Sky has countless professional gel polish color options that allow for long-lasting wear and resists fading.
Many gel polish color options are available, from statement colors that pop to more neutral colors. The colors come in various finishes, including Sheer, Shimmer, Glitter, Matte, Glitter, Neon, Cream, and more.
Nailboo vs. Kiara Sky: Ease of Application and Removal
Most Dip powder kits use a two or three-step process, but some have more liquids and stages. Beginners might want to start with the easiest systems until they get comfortable working with Dip powders.
For Nailboo, the first step is about providing your nails with a solid foundation to prevent lifting. It also helps the color adhere securely to the nails and adds a protective layer over your natural nails.
The next step is all about activation. This step cures the layers without using an LED or UV lamp. However, the nailboo activator hardens the powder and seals in color.
The removal process can vary. Generally, removing the Dip powder involves soaking and filing.
For Kiara Sky, you need first to clip off the excess nail extensions, then file the top layer off, apply acetone, and put aluminum foil around each nail. Then moisturize and finish.
Nailboo vs Kiara Sky: Kit Features
The idea of a kit is to get everything you need to use the product and get salon-quality manicures without spending so much money.
The Nailboo kit comes with 1x Colored Powders (or 4 with Essential Kit, 6 with Pro Kit), 1x Build Powder, 3x Essential Liquids, 1x Four-way File, 1x Brush, 1x Cuticle Pusher. Kiara nail kit features Essential Bond, Base, Seal Protect, Nourishing Oil, and some of our signature color powders.
Nailboo vs Kiara Sky: How Long They Last
Nailboo lasts a long time with no chipping and smudging. When we say a long time, we mean from three to six weeks.
With Nailboo, you can rock a perfect set of manicures for over a month. For Kiara Sky, if applied correctly, it can last anywhere from 3-4 weeks without chipping or lifting.
You might want to check out: Dipwell vs Nailboo: Which is Better?